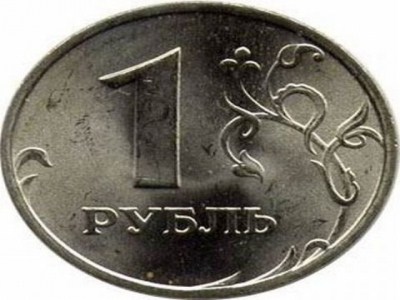 29.06.2014 18:16 US Economy Shrank at Steep 2.9 Percent Rate in Q1 2014 The U. S. economy shrank at a steep annual rate of 2.9 percent in the January-March quarter as a harsh winter contributed to the biggest contraction since the depths of the recession five years ago. But the setback is widely thought to be temporary, with growth rebounding solidly since spring. The first-quarter contraction reported by the government was even more severe than the 1 percent annual decline it had estimated a month ago. Much of the downward revision reflected an unexpectedly sharp drop in health care spending. Another factor was a bigger trade deficit than earlier estimated. Though such a sharp economic decline would typically stoke fears of another recession, analysts see it as a short-lived result of winter storms that shut factories, disrupted shipping and kept Americans away from shopping malls and auto dealerships. Many expect growth to reach a robust annual rate of 3.5 percent or better this quarter. Some analysts think growth is rebounding to a 3.8 percent annual rate in the current quarter and will average a solid 3 percent rate in the second half of the year. Other analysts noted that several likely temporary factors slowed the economy last quarter - from businesses reducing their pace of restocking to companies paring their purchases of equipment.
Also, a wider trade deficit cut 1.5 percentage points from growth. Housing construction slumped. Those negative forces will likely turn positive this quarter, analysts said. The economy is getting a lift from an improving job market, which has added more than 200,000 jobs each month over the past four months. Last quarter`s 2.9 percent annual decline, as measured by the gross domestic product, followed a 2.6 percent gain in the fourth quarter. It was the weakest showing since the economy shrank at a 5.4 percent annual rate in the first quarter of 2009 in the midst of the Great Recession. Two-thirds of downward revision in overall activity reflected weaker spending on health care. Instead of growing at a 1 percent rate in the first quarter, health care spending actually fell at a 0.2 percent annual rate, the government estimated.
It was the first quarterly drop in health care spending since 2011. 29.06.2014 16:42 Russia`s GDP shows growth of more than 1% in January-May 2014 Russia`s gross domestic product (GDP) grew 1.1% in January-May and may grow at the same pace in the whole of in 2014, Economic Development Minister Alexei Ulyukayev said. "Our GDP growth amounts to 1.1% in five months. This is our estimate. To get an annual growth of 0.5% we need to have a zero growth for the rest of the year, and we have no reason for this. That is why I would hold the idea of the five month growth trend maintaining through the year as realistic," he said. According to the Federal Statistics Service, Russia`s GDP grew to 0.9% in January-March.
Previously the ministry expected Russia`s economy to grow 0.5% in 2014, and, according to its 2014-2017 forecast, expected annual GDP to grow 0.9% in April-June and then slow down to 0.1% for the rest of the year. In addition, Ulyukayev said that cancelling the decreasing coefficient of the households` tariffs indexation in 2015 will add up to 0.1% point to inflation. "The cancelling of the coefficient cannot drastically change the inflation dynamics. The tariff contribution to the inflation is less than 10%. Changing the coefficient to 1 from 0.7 means an increase of slightly more than 1 percentage point. 10% from one is 0.1 percentage point. This is the maximum influence on inflation," he said. The decision to cancel the coefficient was made to "not increase cross-subsidization." The maximum amount of the households` tariffs increase will be the same as for the industrial customers - last year`s forecasted inflation, the minister added. 19.06.2014 15:21 Russia may revise 2014 GDP forecast upwards - economy minister Russia`s gross domestic product growth forecast of 0.5 percent for 2014 may be revised upwards in September due to the slowing pace of a decline in investment, Economy Minister Alexei Ulyukayev said.
"For now our official (forecast) for this year is 0.5 percent, but most likely we will revise it in September, most likely upwards," Ulyukayev told journalists. Investment by Russian companies in tangible goods such as plant infrastructure, a major contribution to the country`s economic wellbeing, had been falling since last year and plummeted after the West imposed sanctions on Moscow for annexing Ukraine`s Crimea region. There are no figures for investment for May yet, but Ulyukayev said there were signs that the fall had eased. In April, investment was down 2.7 percent year-on-year. "There are no concrete figures," Ulyukayev said. "But the dynamics of the decline have flattened. ... We are still in negative territory. From now on (the numbers) should show a growing trend." Russia`s Central Bank expects consumer price inflation to peak at between 7.7 percent and 7.9 percent in June before slowing to 6.8-7.0 percent by September.
The inflation rate is significantly higher than the Central Bank`s target of a 5 percent rise in consumer prices, with the increase spurred by a weaker ruble and an asset sell-off on emerging markets earlier this year. The bank also said it expected quarterly GDP growth to come in at around zero for the second quarter, excluding seasonal factors. 17.06.2014 14:32 IMF Cuts U. S. 2014 Growth Forecast to 2% The International Monetary Fund, forecasting that U. S. inflation will sit below the Federal Reserve`s 2% target through 2017, said the central bank should keep its policy rate near zero even longer than investors now expect. In its annual review of the U. S. economy, the IMF cut its forecast for U. S. economic growth this year by 0.8 percentage point to 2%, citing a harsh winter, a struggling housing market and weak international demand for the country`s products. The fund maintained its 3% growth outlook for next year, saying a meaningful economic rebound is under way. Still, the IMF said significant slack remains in the economy and U. S. officials must do more to stimulate growth in the near term.
At the same time, the U. S. must cut spending and raise revenue in the long term to avoid public debt overwhelming the country`s finances, the fund said. Even if inflation were to temporarily rise above the central bank`s target, the IMF said the Fed should be willing to accommodate higher price increases with the economy still well short of full employment. The fund warned that markets don`t seem to be adequately factoring in "substantive ambiguities" in the economic outlook that could force the Fed to adjust its monetary policies. "This sets up the risk, even with a successful and well-communicated increase in interest rates, for significant swings in market flows and prices in the months ahead," the IMF said. As part of its review of the U. S. economy, the IMF also weighed in on a host of other controversial topics. Among its recommendations, fund economists said the U. S. should hike the minimum wage to help cut poverty levels and "significantly increase" gasoline taxes to bulk up federal revenues. 14.06.2014 15:05 Euro zone robust April output boosts second-quarter GDP growth hopes Euro zone industrial output rebounded with a twice-as-strong as expected monthly rise in April thanks to energy and non-durable goods production, official data showed, pointing to an acceleration of economic growth in the second quarter. Output in the 18 countries sharing the euro rose 0.8 percent on the month in April after a downwardly revised -0.4 percent drop in March.
Economists had expected a 0.4 percent rise. Compared with the same period of 2013, production grew by a much stronger than expected 1.4 percent, against an upwardly revised 0.2 percent rise in March, previously reported as a 0.1 percent drop. Economists had expected 0.9 percent annual growth. The monthly production rise, strongest in five months, was mainly driven by a 2.5 percent rise in energy output, followed by a 2.1 percent increase in non-durable consumer goods output. Production of capital goods was the only sector showing a monthly decline, with a 0.1 percent drop. Output in Germany, the euro zone`s growth engine, edged up by a smaller-than-expected 0.2 percent on the month as the spring rebound turned out weaker than usual due to a mild winter, German economy ministry data showed.
Outside the euro zone, Britain enjoyed its strongest annual growth in over three years in April, showing that the country`s economic expansion was becoming less reliant on consumer demand and the recovery was broadening. 08.06.2014 14:22 Now Joined to Russia, Crimea`s Economy Is Sliding Downhill The geopolitical crisis touched off by Vladimir Putin`s annexation of Crimea seems to be easing. But for the 2 million residents of Crimea, another crisis is just beginning. Despite the peninsula`s cultural and historical ties with Russia, Ukraine has been its economic lifeline, supplying everything from food and banking services to Ukrainian vacationers, who accounted for 70 percent of Crimean tourism. As those connections have frayed or broken, Crimea faces deepening economic woes. The tourism industry has fallen off a cliff, the banking system is in turmoil, and prices are rising as Russia curbs shipments from Ukraine. Even McDonald`s has fled, closing its three restaurants on the peninsula. Russia has promised aid - including plans for a Las Vegas-style gambling zone in Crimea - but that won`t come quickly enough to avoid what Crimean Prime Minister Sergey Aksyonov has described as "temporary economic difficulties.
" The blow to tourism has been especially severe. Hotels that normally would have been fully booked in May were barely breaking 10 percent occupancy, a Crimean tour-agency director said at a tourism trade show in Moscow last month, according to the Moscow Times. Crimea`s tourism ministry estimates that half the peninsula`s population draws some income from tourism. "We`ve lost a lot because of the unstable situation," says Mikhail Buzhenkov, director of the Porto Mare hotel in the Black Sea coastal town of Alushta. Like other Crimean hoteliers, Buzhenkov hopes to lure back some Ukrainian visitors while attracting more guests from Russia. "People are starting to come," he says, "but there`s a lot more work to be done.
" 06.06.2014 14:30 World Bank: China`s economy to slow down to 7.6 per cent this year The Chinese economy will grow at 7.6 per cent this year, a notch lower than last year`s 7.7 per cent, and the trend is likely to continue next year as well, a World Bank Economic update said. China`s growth will moderate over the medium term as the economy continues to rebalance gradually, it said. Growth is expected to slow to 7.6 per cent in 2014, and 7.5 per cent in 2015, from 7.7 per cent in 2013, it said. "The rebalancing will be uneven reflecting tensions between structural trends and near term demand management measures," said Chorching Goh, Lead Economist for China. As the slow down continued in the last two years, Chinese leaders are allaying fears of any crisis while they attempted to restructure the economy with a host of reforms to improve domestic consumption in order to reduce dependence on declining exports. "China is still in a significant period of strategic opportunity.
We must boost our confidence, adapt to the new normal condition based on the characteristics of China`s economic growth in the current phase and stay cool-minded," Chinese President Xi Jinping had said last month. From the heydays double digit growth the world s second largest economy had declined to 7.7 per cent in both 2012 and 2013, the slowest pace since 1999 largely affected by the world economic crisis and declining exports due to global economic slowdown. China s new leadership headed by Xi ruled out massive stimulus similar to the one in 2008 which amounted to USD 645 billion to tide over the global economic crisis. Instead its focus this time is more on deepening reforms and opening up giving private sector bigger play. The World Bank s update said the slowdown in the first quarter reflected a combination of dissipating effects of earlier measures to support growth, a weak external environment, and tighter credit, especially for real estate, a World Bank press release said. 06.06.2014 14:26 Russian Inflation Fastest Since 2011 on Ruble Drop Russian inflation accelerated last month to the fastest since August 2011, propelled by the ruble`s weakness and food prices. Consumer prices rose 7.6 percent from a year earlier after advancing 7.3 percent in April, the Federal Statistics Service in Moscow said in an e-mailed statement. That matched the median estimate of 21 economists in a Bloomberg survey.
Prices rose 0.9 percent on the month. Runaway inflation has forced the hand of policy makers, leading them to raise interest rates twice since March even with the economy on the brink of recession. Sanctions by the U. S. and its allies over the conflict in Ukraine exacerbated capital flight, leading to the ruble`s decline. "We can see the effect of the ruble weakening that started in February," Olga Sterina, an analyst at UralSib Capital in Moscow, said by phone before the release. "The central bank won`t lower rates until there is a noticeable inflation deceleration even as economic growth remains very slow." The central bank, which targets 5 percent inflation, predicts it will be able to stabilize price growth in the second half, Chairman Elvira Nabiullina said in April. The Economy Ministry forecasts inflation of 6 percent by year-end and 5 percent by the end of 2015. The May consumer-price index was also driven by the cost of food products rising 9.5 percent. Pork prices rose after Russia banned imports of the meat from the European Union after an outbreak of swine fever in Lithuania and Poland.
Non-food prices increased 5.1 percent. 30.05.2014 13:03 U. S. GDP Dropped 1% In The First Quarter 2014, Down From First Estimate New data shows the U. S. economy contracted in the first quarter of this year, keeping pace with shifting expectations but down sharply from the prior - already disappointing - estimate. On Thursday, the Bureau of Economic Analysis` second estimate of real gross domestic product showed output produced in the U. S. declined at an annual rate of 1% in the first quarter of 2014. This is relative to fourth quarter 2013, when real GDP increased 2.6%. The estimate is down significantly from BEA`s 0.1% advance estimate released last month and makes Q1 the U. S. economy`s worst quarter in three years. However, economists were anticipating a downward revision and the major stock indices remained in the green immediately after the release indicating investors were also prepared for bad news. The revision, BEA explained in a release, was largely due to a greater than previously estimated decline in private inventories.
The 1% decrease in real GDP reflected the negative contribution from private inventory investment as well as declining exports, declines in both residential and nonresidential fixed investment and lower local government spending. The rate was also negatively impacted by an increase in imports but partially offset by an increase in federal government spending (the first in a year and a half). The price index for gross domestic purchases - which measures prices paid by U. S. residents - increased 1.3% versus the 1.4% advance estimate and 1.5% growth in the fourth quarter. Real personal consumption expenditures increased by 3.1%, compared to the 3% advance estimate and an increase of 3.3% in the fourth quarter.
BEA - a division of the Department of Commerce - will release its third and final Q1 GDP estimate on June 25. 29.05.2014 13:53 Bank of America raises Russia`s GDP growth forecast for 2015 after gas deal with China Bank of America Corp. (BAC) has raised Russia`s GDP growth forecast for 2015 from 1.5% to 2.1% amid the gas deal with China, according to the company`s analytical report. The GDP growth forecast for the current year has been left at 0.9%. Meanwhile, Russia`s investments growth forecast has been raised from 0.4% to 4.3%. The 30 years gas deal with China worth $400 billion is so huge that it would likely have a substantial economic effect, the research says. According to BAC estimates, the expected capital expenditures at $55 billion will increase investments into the Russian economy for at least $5-6 billion annually, beginning from 2015. The gas deal may also enforce the ruble, if China pays $25 billion in advance, the report says.
According to BAC forecast, by the end of 2014, the dollar rate will make 35.5 rubles, and by the end of 2015 - 36 rubles.