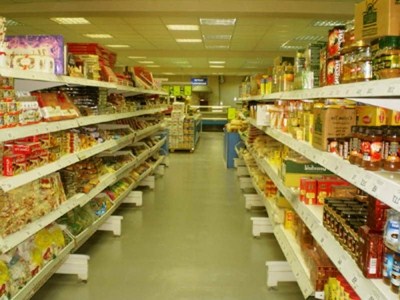 09.10.2010 16:52 World Economy Review - September 2010 The global economy will grow slightly more slowly than previously expected next year, the International Monetary Fund (IMF) has said. It predicted GDP would increase by 4.2% in 2011, down from an earlier forecast of 4.3%. And while economic recovery was likely to continue, it warned that risks were high. There are worries that as governments try to reduce their debt burdens and cut spending, growth may suffer. The IMF also said that the global financial system remained the weak link in the economic recovery. It predicted a gradual improvement in the financial system, but added that there was a substantial risk of further problems. The latest report, the IMF`s World Economic Outlook, highlighted the difference in growth expected in the advanced and emerging economies. In advanced economies - including the US, the UK, Japan and key EU nations - it said that the financial sector was "still vulnerable to shocks", adding that "growth appears to be slowing" as government stimulus efforts began to be withdrawn. This would lead to growth of 2.8% in 2010 and 2.2% next year - from an earlier prediction of 2.4%. However, economic growth in what it classes as emerging and developing economies - which include Brazil, Russia, India and China - will be 6.4% next year, it said, unchanged from earlier predictions. This year it is expecting growth of 7.1%, slightly better than previously stated. The IMF forecast was prepared for the annual autumn meeting it holds with the World Bank.
It said that while its prediction of 2.6% growth for the US in 2010 was historically weak in the aftermath of a recession, it was a vast improvement on the 2.6% decline in US economic activity in 2009. And it said growth prospects were weaker in Europe - with the 16 nations in the Eurozone set to see their economies average 1.7% growth this year and 1.5% in 2011. The report also suggested that there were more than 210 million people across the globe who are unemployed - an increase of more than 30 million since 2007. 04.09.2010 14:12 World Economy Review - August 2010 The number of unemployed the world over has reached an all-time high. According to the International Monetary Fund and International Labour Organization, 210 million people are currently redundant. Unemployment growth is basically due to the world financial crisis. According to experts, some 440 million new jobs will be required in the next decade to resolve the problem. The number of young unemployed across the world has soared to a record high and is likely to climb further this year, a United Nations agency reported Thursday, amid a U. S. government report that that jobless claims in America jumped to five-month high.
The International Labor Organization said in its 2010 report that out of 620 million youths ages 15 to 24 in the global work force, 81 million were unemployed at the end of 2009, and warned of a "lost generation" as more youths lose hope of finding work. The youth unemployment rate increased from 11.9 percent in 2007 to 13.0 percent in 2009, the report said. According to International Labor Organization projections, the global youth unemployment rate is expected to continue its increase through 2010, to 13.1 percent, followed by a moderate decline to 12.7 percent in 2011. The report found that unemployment has hit youths harder than adults during the financial crisis and "that the recovery of the job market for young men and women is likely to lag behind that of adults." Unemployment can have a long-term negative effect on young people and can be costly for governments, the report said. "The crisis is an opportunity to re-assess strategies for addressing the serious disadvantages that young people face as they enter the labor market," it said.
The report also estimated that 152 million young people, or about 28 percent of all the young workers in the world, worked but remained in extreme poverty in households surviving on less than $1.25 (in U. S. dollars) per person per day in 2008. "The result is that the number of young people stuck in working poverty grows and the cycle of working poverty persists through at least another generation," said Juan Somavia, director-general of the International Labor Organization. 08.08.2010 14:32 World Economy Review - July 2010 The International Monetary Fund says the U. S. financial system is "slowly recovering," but remains vulnerable to crisis, in part because Congress and the administration have failed to streamline a regulatory system marked by turf battles and overlapping responsibilities. "We asked many times why bolder action could not be undertaken," said the IMF`s Christopher Towe, who oversaw the agency`s first broad review of the U. S. financial sector. Administration officials have argued that proposals to eliminate regulatory agencies would have become bogged down in Congress, saying higher priorities included a procedure to shut systemically important institutions that run into deep trouble. The IMF said the U. S. system, where the Federal Reserve, Federal Deposit Insurance Corp., and state regulators share responsibility for regulating U. S. banks, and where the Commodities Future Trading Commission and Securities and Exchange Commission tussle over regulating futures markets, made coordinating oversight and uncovering new risks difficult. The new Financial Stability Oversight Council, charged with uncovering and defusing systemic risks, could also be hampered, the IMF said.
A senior Treasury official said the administration`s financial overhaul improved oversight by making "regulator shopping" nearly impossible, as the Fed has the lead role in overseeing systemically significant institutions. The IMF also conducted a stress tests of banks in the U. S., though it didn`t grade individual institutions. Its simulation found that if the U. S. economy fell into recession again, banks overall could have to raise as much as $76 billion to have an adequate capital cushion. "The numbers are not frightening," said Mr. Towe, but they suggest "supervisory agencies need to be mindful" of lurking problems. The Treasury official said the IMF largely pointed out problems in regional and smaller banks that have heavy exposure to commercial real-estate loans. In adverse circumstances, regional banks would have to raise a total of $8 billion to $13 billion, which he called a "drop in the bucket" compared with the more than $200 billion raised by U. S. banks since the U. S. Treasury carried out its own stress tests last year. 02.07.2010 16:57 World Economy Review - June 2010 The World Bank cut Russia`s 2010 gross domestic product growth forecast to 4.5 percent from a previous 5 percent to 5.5 percent, citing poor first-quarter data and new global risks, and saying recovery is likely to be bumpy. The new forecast for 2010 still remains more optimistic than that of Russia`s government, which sees the economy expanding 4 percent, and that of the International Monetary Fund, which said that GDP is likely to grow 4.25 percent this year. "After a disappointing first quarter in 2010, a number of leading indicators for April-May show a pickup in economic activity that is likely to be sustained throughout the rest of the year," the bank said in its report.
The economy grew 2.9 percent in the first quarter of the year, following its deepest contraction in 15 years in 2009 of 7.9 percent. At the same time, the bank upgraded its forecast for Russia`s GDP growth in 2011 to 4.8 percent from 3.5 percent in its last quarterly report on Russia in March. The forecast revision was made in assumption of rising households` disposable income, an increase in consumption, lower unemployment rate and a revival of lending activity in Russia, the World Bank`s lead economist for Russia, Zeljko Bogetic, said. The bank said Russia`s economy is recovering but not as fast as had been predicted earlier, and further forecast revisions are likely in the near future given "lots of uncertainty". "There is always a possibility of a bad surprise," Bogetic said, adding that prudent fiscal policy and a tighter budget deficit are crucial for the economic recovery in Russia. Retaining a positive outlook for Russia, the bank`s economists warned of external risks, especially from Europe and from Russia`s crucial factor - oil prices. "The possible contagion and the broader debt crisis in Europe could transmit new shocks to Russia through two key channels: oil prices and financial/capital flows," the bank said. "A likely growth slowdown in the EU and an increase in risk premiums could then lower oil prices and, thus, export and budget revenues, exerting downward pressure on the exchange rate and capital flows." Given stable oil prices, however, there should not be a large move "in either direction" this year in the ruble`s exchange rate, which is currently more flexible than in the past, reflecting market forces and external factors, Bogetic said.
The World Bank also said that given Russia`s current trends in inflation and money supply, the downward outlook for inflation in 2010 remains unchanged in the range of 7 percent to 8 percent, slightly higher from the official forecast of 6 percent to 7 percent. "But risks of higher inflation are related to a possible relaxation in the fiscal stance due to the planned increases in pensions and public wages, and the monetization of the deficit in the future," the bank said. 04.06.2010 20:16 World Economy Review - May 2010 The Organization for Economic Cooperation and Development said the industrial world`s economy is recovering at a faster-than-expected pace but faces growing danger from woes over sovereign debt as well as the prospect of emerging economies overheating. The Paris-based organization, whose members include the world`s 30 richest nations, said it now expects gross domestic product across member countries to grow by 2.7% this year and by 2.8% in 2011, up from its November projections of 1.9% and 2.5% growth, respectively.
Red-Flag Market Gauges Recall `08 Crisis Levels Rising rates in credit-market gauges like Libor and the "TED spread" are just a few of the signs that corporate-lending conditions may be seizing up the way they did in the crisis of 2008, says Jay Mueller of Wells Capital Management. "Many OECD countries need to reconcile support to a still fragile recovery with the need to move to a more sustainable fiscal path," said OECD Secretary-General Angel Gurria, in a statement. "We also need to take into account the international spillovers of domestic policies. Now more than ever, we need to maintain co-operation at an international level.
" The OECD said it now expects inflation-adjusted GDP growth of 1.2% across the 16-nation euro zone in 2010 followed by 1.8% growth in 2011, up from an earlier forecast of 0.9% growth this year. But the organization warned that the region faces huge challenges in resolving sovereign debt question marks. A "prompt and massive response" by the European Central Bank and euro-zone government has calmed turbulence in financial markets, but the region`s "underlying weaknesses are far from settled," wrote OECD chief economist Pier Carlo Padoan in an introduction to the report. "The sovereign debt crisis has highlighted the need for the euro area to strengthen significantly its institutional and operational architecture to dissipate doubts about the long-term viability of the monetary union," Padoan said. "At a minimum, surveillance of domestic policies needs to be strengthened, taking on board broader competitiveness considerations." Bolder measures to strengthen and enforce fiscal discipline are needed, ranging from better oversight and the effective use of sanctions for non-compliance with budget rules to external auditing of national budgets and "de facto fiscal union," Padoan said. The OECD also boosted its outlook for U. S. economic growth in 2010, forecasting GDP expansion at a 3.2% pace compared to an earlier forecast of 2.5%. The OECD expects growth of 3.2% in 2011 as well.
The Federal Reserve and the Obama administration "should gradually withdraw policy stimulus as economic growth becomes self sustaining," the OECD said. "Gauging the appropriate timing will not be a simple task, but keeping the stimulus in place risks recreating some of the imbalances in the housing and financial markets that led to the financial crisis."