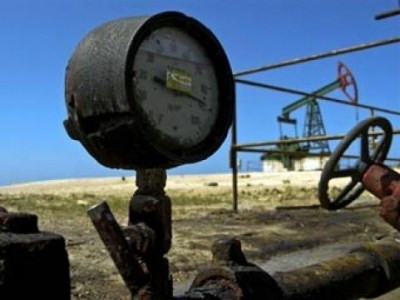 07.07.2014 16:55 World Economy Review - June 2014 The World Bank cut its global growth forecast amid weaker outlooks for the US, Russia and China, while calling on emerging markets to strengthen their economies before the Federal Reserve raises interest rates. The Washington-based lender predicts the world economy will expand 2.8% this year, compared with a January projection of 3.2%. The US forecast was reduced to 2.1% from 2.8%, while outlooks for Brazil, Russia and China were also lowered. The setbacks may be temporary: the 2015 estimate for world economic growth was unchanged at 3.4%. The global economy got off to a bumpy start this year buffeted by poor weather in the US, financial market turbulence and the conflict in Ukraine, the World Bank said in its Global Economic Prospects report. Despite the early weakness, growth is expected to pick up speed as the year progresses. Developed economies, where domestic demand is improving as fiscal pressure eases and labour markets recover, are providing the global expansion with momentum just as their developing counterparts fail to accelerate. The bank is projecting growth in China and Brazil will slow this year from 2013. In the report, the World Bank warned emerging markets that the next bout of financial unrest may catch them off guard, recommending smaller budget deficits, higher interest rates and measures to boost productivity.
In the US, Fed policy makers have indicated that they expect the benchmark interest rate, which has been near zero since December 2008, will remain low at least until next year. Over the past year, emerging-market assets have recovered from two sell-off periods, including one after the Fed first indicated in May 2013 plans to trim US monetary stimulus. The extra yield investors demand to hold dollar-denominated debt in developing nations over US. Treasuries has since decreased to the lowest since January 2013. That recovery is giving countries a respite to strengthen their economies before the inevitable increase in borrowing costs that will follow the Fed`s interest-rate increase, said World Bank economist Andrew Burns, the lead author of the report. "Our advice to these countries is `listen, you`ve got a window here of a year, let`s see what we can do to reduce those vulnerabilities between now and then so that when it does come, you don`t get caught up in the overall problem," he said in an interview. The bank cut its 2014 forecast for Russia`s growth to 0.5% from a January prediction of 2.2%. It sees Ukraine contracting 5%. A sharp escalation of tensions in Ukraine poses acute risks to the global economy, according to the report.
These could operate through a number of channels, including through commodity and financial linkages. The bank maintained its forecast this year for the euro-area, which is still recovering from its debt crisis, at 1.1%. The forecast for Japan was trimmed to 1.3% from 1.4%. For 2015, the bank raised its predictions for the US, the euro area and Japan, which the bank said could underpin growth in emerging markets. Still, many developing countries are already growing at a pace close to their potential and face capacity constraints, while others will be hurt by lower commodity prices, according to the bank. As a group, they are projected to grow 4.8% this year, compared with 5.3% forecast in January, the bank said. The development-aid institution also cut its outlook for Brazil`s expansion to 1.5% from 2.4%. China`s expansion was lowered to 7.6% growth from 7.7%, the bank`s report showed. The bank lowered India`s GDP growth forecast for 2014 to 5.5% compared with 6.2% estimated in January. "Growth rates in the developing world remain far too modest to create the kind of jobs we need to improve the lives of the poorest 40%," World Bank President Jim Yong Kim said in a press release.
Clearly, countries need to move faster and invest more in domestic structural reforms to get broad-based economic growth to levels needed to end extreme poverty in our generation. 10.06.2014 14:53 World Economy Review - May 2014 The United Nations slightly lowered its forecasts for global economic growth in 2014 and 2015 citing a variety of reasons including the exceptionally cold winter in the United States, the escalating political crisis in Ukraine, and financial turbulence earlier this year. The new forecasts predict economic growth of 2.8 percent in 2014 and 3.2 percent in 2015, down from U. N. forecasts in December of 3 percent growth this year and 3.3 percent growth next year. Pingfan Hong, the head of the U. N.`s Global Economic Monitoring Unit, told a news conference launching the report that "more than five years after the financial crisis, the world economy has not recovered back to running at full capacity." Hong said one reason the U. N. lowered its forecasts was because it did not take into account the colder than usual winter in North America, which significantly impeded economic activity in the United States. Nonetheless, the U. S. forecasts remained unchanged - 2.5 percent in 2014 and 3.2 percent in 2015. The escalating political crisis in Ukraine and Russia`s takeover of Crimea also had an impact on the U. N. forecast because they seriously hurt Ukraine`s economy and sparked "a massive outflow of capital" from Russia, and further weakened business and consumer confidence in the country, the report said.
Ukraine`s economy was initially projected to grow by 2.1 percent this year, but the new forecast projects that it will shrink by 2 percent. Russia`s economy, which had been expected to grow by 2.9 percent this year, will also be hard-hit, with the new forecast projecting just 1 percent economic growth. Hong said the U. N. had also largely discounted the impact of the U. S. Federal Reserve`s decision to taper its bond-buying stimulus program, which had injected more than $2 trillion into financial markets since late 2008 and kept borrowing costs down. The impact on the growth of a few emerging economies "was larger than we anticipated," he said.
Hong said one of the key risks for continued global growth and financial stability is the possible shock to the world economy when the Federal Reserve phases out the program, which the U. N. expects in late 2014, and then starts increasing interest rates, which the U. N. expects to start in mid-2015. The report cites other risks including vulnerabilities in emerging economies, fragilities in European countries using the euro currency, geopolitical tensions in many parts of the world, extreme climates, and environmental disasters. According to the report, for the first time since 2011, the developed economies of North America, Europe and Asia are all expected to grow in the next two years, with overall growth projected at 2 percent in 2014 and 2.4 percent in 2015. 06.05.2014 17:17 World Economy Review - April 2014 In a matter of six years, India emerged as the world`s third-largest economy in 2011 from being the tenth largest in 2005, moving ahead of Japan, while the US remained the largest economy closely followed by China, latest figures have revealed. "The economies of Japan and the UK became smaller relative to the US, while Germany increased slightly and France and Italy remained the same," according to data released today by the International Comparison Program (ICP), hosted by the Development Data Group at the World Bank Group. "The relative rankings of the three Asian economies - China, India, and Indonesia - to the US doubled, while Brazil, Mexico and Russia increased by one-third or more," the report said.
The world produced goods and services worth over USD 90 trillion in 2011 and that almost half of the total output came from low and middle-income countries, it said. According to the major findings of the ICP, six of the world`s 12 largest economies were in the middle-income category (based on the World Bank`s definition). When combined, the 12 largest economies accounted for two-thirds of the world economy and 59 per cent of the population, it said. The purchasing power parities (PPPs)-based world GDP amounted to USD 90,647 billion, compared with USD 70,294 billion measured by exchange rates, it said, adding that the share of middle-income economies in global GDP is 48 per cent when using PPPs and 32 per cent when using exchange rates. The six largest middle-income economies - China, India, Russia, Brazil, Indonesia and Mexico - account for 32.3 per cent of world GDP, whereas the six largest high-income economies - US, Japan, Germany, France, UK and Italy - account for 32.9 per cent, the report said.
Asia and the Pacific, including China and India, account for 30 per cent of world GDP, Eurostat - OECD 54 per cent, Latin America 5.5 per cent (excluding Mexico, which participates in the OECD and Argentina, which did not participate in the ICP 2011), Africa and Western Asia about 4.5 per cent each. "China and India make up two-thirds of the Asia and the Pacific economy, excluding Japan and South Korea, which are part of the OECD comparison. Russia accounts for more than 70 per cent of the CIS, and Brazil for 56 per cent of Latin America. South Africa, Egypt, and Nigeria account for about half of the African economy," said the report. "At 27 per cent, China now has the largest share of the world`s expenditure for investment (gross fixed capital formation) followed by the US at 13 per cent.
India, Japan and Indonesia follow with 7 per cent, 4 per cent, and 3 per cent, respectively," the report said. China and India account for about 80 per cent of investment expenditure in the Asia and the Pacific region. Russia accounts for 77 per cent of CIS, Brazil for 61 per cent of Latin America and Saudi Arabia 40 per cent of Western Asia, it said. The report said low-income economies, as a share of world GDP, were more than two times larger based on PPPs than respective exchange rate shares in 2011. Yet, these economies accounted for only 1.5 per cent of the global economy, but nearly 11 per cent of the world population. Roughly 28 per cent of the world`s population lives in economies with GDP per capita expenditure above the USD 13,460 world average and 72 per cent are below that average. The approximate median yearly per capita expenditure for the world - at USD 10,057 - means that half of the global population has per capita expenditure above that amount and half below, it said. The five economies with the highest GDP per capita are Qatar, Macao, Luxembourg, Kuwait and Brunei. The first two economies have more than USD 100,000 per capita, the ICP report said.
Eleven economies have more than USD 50,000 per capita, while they collectively account for less than 0.6 per cent of the world`s population. The US has the 12th highest GDP per capita. Eight economies - Malawi, Mozambique, Central African Republic, Niger, Burundi, Congo, Dem. Rep., Comoros and Liberia — have a GDP per capita of less than USD 1,000. The five economies with highest actual individual consumption per capita are Bermuda, US, Cayman Islands, Hong Kong and Luxembourg. The world average actual individual consumption per capita is approximately USD 8,647, it said.
06.04.2014 12:35 World Economy Review - March 2014 Real gross domestic product (GDP) growth rate in the Organization for Economic Cooperation and Development (OECD) area slowed to 0.5 percent in the fourth quarter of 2013 from 0.7 percent the previous quarter as the buildup in inventories in Europe seen in the third quarter unwound. "Destocking reduced GDP growth by 0.1 percentage point in the fourth quarter. The contribution from private consumption picked up to 0.4 percentage point, with rebounding net exports contributing a further 0.2 percentage point," the OECD said. "The contribution from gross fixed capital formation fell marginally to 0.1 percentage point from 0.2 percentage point in the previous quarter." In all major European economies, destocking weighed down on growth, in part unwinding large buildups seen in the previous quarter. In the United Kingdom, the main contributor to its GDP growth of 0.7 percent was a rebound in net exports, which stood at 1.0 percentage point. Investment and private consumption also provided positive contributions of 0.3 and 0.2 percentage points, respectively. However, significant unwinding of the stocks buildup in the previous quarter dragged down overall GDP growth by minus 0.8 percentage point.
In Japan, investment continued to be the main driver of its GDP growth of 0.3 percent, contributing 0.3 percentage point to the growth. Private consumption and government consumption followed, contributing 0.2 and 0.1 percentage points to the growth, respectively. "Net exports continued to offset these positive contributions, reducing them by 0.5 percentage point, the same rate as in the previous quarter." In the United States, the main contributor to overall GDP growth of 0.7 percent was private consumption with 0.6 percentage point, followed by net exports with 0.2 percentage point. "A slowdown in government consumption, which contributed minus 0.2 percentage point, partially reduced the country`s GDP growth." In Germany "a rebound in the contribution from net exports (of 1.1 percentage points) was the main driver of overall GDP growth of 0.4 per cent" but destocking was a significant drag to the extent of 0.8 percentage points. In France, private consumption and net exports contributed to growth of 0.3 per cent, but destocking reduced growth by 0.3 percentage points. 10.03.2014 22:13 World Economy Review - February 2014 Experts at the National Institute of Economic and Social Research in a forecast have said that the world economy will grow by 3.7 per cent in 2014 and 2015, an improvement on the 3.1 per cent compared with that recorded last year. The forecast was contained in the National Institute Economic Review for February 2014 which showed growth prospects as having improved in advanced economies, particularly in the US, but deteriorated in a number of emerging market economies.
The report stated that high unemployment rates coupled with moderate and uneven growth will raise the prospect of continuing below-target inflation and that this could greatly complicate macroeconomic policymaking. "World growth is projected to pick up to 3.7 per cent in the next two years. The outlook has improved mainly in the advanced economies, and especially in the United States, but has been disappointing in the Euro Area and Japan, and has deteriorated in some of the emerging market economies," the report said. It also provided information on how monetary authorities have sought to provide some assurance that the current supportive policy stance will continue even as the recoveries become more entrenched, noting that fiscal policies are also less restrictive than in recent years in most of the advanced economies.
"Inflation in the advanced economies continues to decline. Sustained below-target inflation and more so deflation, poses a risk to our projections and could impede recovery in a number of ways. In particular, adjustment in the Euro Area would be more balanced and less costly if inflation were at its target on average, and above average in the core countries," the report read. Notably, the NIESR forecast noted that with the exception of the US, there has been only a small reduction in private sector debt burdens. This adjustment would be considerably more difficult in a deflationary environment. It projected that better growth, very low borrowing costs and little pricing power in goods markets may lead to further appreciation of asset prices. This could complicate monetary policy stances and the associated forward guidance. It reasoned whether central bankers` new tool box of macro - prudential measures can in fact contain such pressures against this backdrop remains to be seen. The report specified that a further risk to the Euro Area relates to the design and implementation of the Single Resolution Mechanism, an integral part of a banking union.
"It is very difficult to see that the current proposals are either workable or credible. Until there is real progress on providing a pooled public back-stop, it is difficult to see how a credible banking union will emerge. With bank lending to the private sector already weak, this could be very damaging to prospects for continuing recovery," the reported stated. It posited that the outlook has worsened in emerging market economies: "The gradual slowdown in China is proceeding broadly as we expected, but near-term growth prospects for Brazil, India, Russia and a number of other emerging market economies have deteriorated, and financial pressures have appeared in Argentina, Russia, Turkey, and other countries. Since late October, official interest rates have been raised in Brazil, India, Indonesia, Turkey and South Africa.
" It also predicted that the volatility of capital flows to emerging markets may increase, as an adjustment in monetary policy in the advanced economies becomes a closer prospect and the financial imbalances in some emerging market economies are reassessed. It pointed out those economies with external current account deficits that are not financed by long-term capital flows seem particularly vulnerable specifying that while China is not dependent on external finance, the lack of a robust financial system poses risks here too.