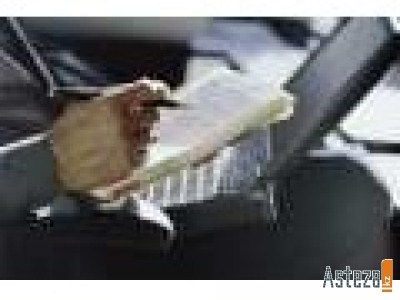 11.09.2013 16:54 World Economy Review - August 2013 The OECD trimmed its growth forecasts for China and the United States, warning that lasting recovery is still not firmly on its feet despite a rebound in some countries. A central risk to recovery is how the U. S. Federal Reserve bank winds down its easy-money policies, the OECD said, a concern which has already upset several emerging economies. Central banks that have provided stimulus need to maintain their lax monetary policies for some time, it advised. "The pace of recovery in the major advanced economies improved in the second quarter and growth is expected to be maintained at a similar rate in the second half of the year," the Organization for Economic Cooperation and Development said. "Activity is expanding at encouraging rates in North America, Japan and the United Kingdom, while the euro area as a whole is no longer in recession," it added.
Nevertheless, it said that the U. S. economy would probably grow 1.7% this year, compared to its forecast of 1.9% in April, after taking into account the latest data. Japan`s forecast was unchanged at 1.6%. Growth for Britain was raised to 1.5% from 0.8%; Germany`s increased to 0.7% from 0.4%; and France`s forecast flipped to 0.3% growth from 0.3% contraction. "While the improvement in growth momentum in OECD economies is welcome, a sustainable recovery is not yet firmly established and important risks remain," it added. The OECD now sees the economy of China, which is not part of the 34-nation group of advanced economies, growing 7.4% instead of 7.8%. "Growth in China has seemingly already passed the trough and looks set to recover further in the second half of 2013, although the expansion is still expected to be more subdued than in earlier cycles," said the OECD. It also pointed to the perils of the scaling back of U. S. monetary stimulus, which has led to capital outflows from emerging countries and tightening of financial conditions in much of the global economy. "As emerging economies contributed the bulk of global economic growth in recent years, and since their share of global output has increased so much, this widespread loss of momentum makes for sluggish near-term growth prospects for the world economy," said the OECD. "There is a risk that the financial market volatility and strong capital outflows in recent months in some emerging economies could intensify, exerting an additional drag on growth," it added. Easy-money policies from central banks that have propped up demand are needed a while longer, said the OECD. "It is necessary to continue to support demand, including through unconventional monetary policies, in order to minimize the risk of the recovery being derailed," it said in its Interim Economic Assessment.
The OECD endorsed the Federal Reserve`s plans to begin gradually reducing the monetary stimulus it injects into the U. S. economy from its current level of $85 billion per month. It said Japan should keep up its stimulus efforts until deflation ends, while the eurozone should be ready to undertake further monetary easing if the recovery fails to take hold. The OECD said the European Central Bank may need to undertake measures to boost sluggish lending such as "providing direct incentives to banks to extend credit to the real economy." Despite subdued inflationary pressures in China, the OECD recommended caution over monetary easing if growth slows due to the fast increase in lending. 04.08.2013 15:21 World Economy Review - July 2013 Europe`s factories delivered more signs last month the region is gradually leaving recession behind, according to business surveys that also eased immediate fears over the health of China`s economy. The purchasing managers indexes (PMIs), surveying thousands of manufacturers worldwide, showed output in British factories surged in July, and industrial activity in the eurozone rose for the first time in two years. US factory activity expanded in July at the fastest pace in two years, fuelled by surges in new orders, production and hiring. The gains show manufacturing is rebounding and should provide a spark to growth in the coming months.
The Institute for Supply Management says its index of factory activity jumped to 55.4 in July, up from 50.9 in June. A measure of employment rose to its best level in a year. And a gauge of production soared 11.6 points to 65, the highest point since May 2004. Overall, the European and Chinese PMIs allayed worries the global economy`s mid-year lull will deepen from here, although that view could hinge on how many jobs the US economy - still the global driver - added last month. "We`re seeing different trends in different parts of the world, which are to a large extent offsetting each other," said Andrew Kenningham, senior global economist at Capital Economics in London. "The eurozone has clearly improved... over the last six months or so, and the survey data in July was pointing to more or less flat GDP and possibly some growth in the third quarter." Markit`s UK manufacturing PMI jumped to 54.6 in July from 52.9 in June, trumping even the most optimistic forecast in a Reuters poll of economists and triggering a rise in sterling.
Readings above 50 signify growth. Markit`s eurozone manufacturing PMI signalled marginal growth among factories for the first time in two years, also rising to 50.3 in July from 48.8. It follows a string of promising economic data out of the eurozone, which has wallowed in recession since the end of 2011. "Manufacturing output rose again in Germany, Italy, the Netherlands and Ireland during July, while there were welcome returns to growth for France and Austria," said Rob Dobson, senior economist at PMI compiler Markit. In China, the official government factory PMI was a little stronger than expected in July, offering a rare bright spot in an otherwise sluggish Asian manufacturing sector. Although the China PMI surprised and gave a boost to regional share prices and commodities, it also signaled only a modest pace of growth. A rival report from HSBC was much more gloomy, showing factory activity fell to its lowest in nearly a year. China`s official PMI rose to 50.3 in July, contrary to expectations that it would fall to 49.9 from 50.1 in June.
The HSBC PMI, compiled by Markit, fell to 47.7 in July, the weakest reading since August 2012, from 48.2 in June. Elsewhere in Asia, other PMI reports suggested factory output and new orders falling in July in India, South Korea and Taiwan. In Indonesia, a PMI report signaled that output and new orders were holding at similar levels to June. 02.07.2013 23:35 World Economy Review - June 2013 The World Bank cut its forecasts for this year, citing a deeper than expected recession in Europe and a slowdown in China and India. Renewing fears about growth, it said the global economy was likely to grow by 2.2% this year, a downgrade from its January forecast of 2.4%. The downbeat forecasts helped to drive a wave of selling in Japan, where the Nikkei index tumbled 6.35% amid fears that central bank stimulus measures – led by the US – might be withdrawn. The World Bank also cut its forecast for growth in 2014 to 3.1% from 3%, but maintained its prediction that global GDP would increase by 3.3% in 2015. "While there are markers of hope in the financial sector, the slowdown in the real economy is turning out to be unusually protracted," said Kaushik Basu, senior vice-president and chief economist at the bank. "This is reflected in the stubbornly high unemployment in industrialized nations, with unemployment in the eurozone actually rising, and in the slowing growth in emerging economies.
" Michael Hewson, senior market analyst at CMC Markets UK, a financial spread-betting company, said: "European markets have plunged on the open in the wake of the 6.35% decline in the Nikkei overnight as investors continue to worry about the longevity of central bank stimulus measures, while another global growth downgrade from a global organization, this time the World Bank, has prompted investors to question current stock market valuations." The bank is now predicting the eurozone economy will shrink by 0.6% this year, compared with an earlier forecast of a 0.1% decline in GDP. The currency bloc`s economy is then expected to grow by 0.9% in 2014 and 1.5% in 2015. The World Bank highlighted slowing growth in China, as authorities there seek to rebalance the economy, and said India`s annual growth had dropped below 6% for the first time in 10 years. It said there was concern that the US might begin to ease its support of the world`s largest economy by withdrawing quantitative easing, or the use of central bank cash to buy up sovereign debt in the hope that financial institutions will reinvest the windfall in the wider economy.
The bank added that austerity programs, high unemployment, and weak consumer and business confidence would continue to impede growth in higher-income countries. It downgraded its forecasts for developing countries` GDP to 5.1% this year from an earlier forecast of 5.5%. Growth in 2014 and 2015 is expected to be 5.6% and 5.7% respectively. 04.06.2013 22:01 World Economy Review - May 2013 In its twice-yearly Economic Outlook, the Organization for Economic Cooperation and Development forecast the world economy would grow 3.1 percent this year before accelerating to 4 percent in 2014. The estimates marked a slightly more pessimistic view after in November the Paris-based think tank forecast global growth of 3.4 percent this year and 4.2 percent next year. The United States was seen driving global growth with the world`s biggest economy projected to expand 1.9 percent this year and then accelerating to 2.8 percent in 2014, which would be the country`s best rate since 2005. In contrast, the euro zone was estimated to remain in recession for a second year. The OECD sees its economy contracting 0.6 percent in 2013 and then returning to growth next year with a rate of 1.1 percent. However, the outlook diverged widely within the 17-nation bloc with regional powerhouse Germany seen achieving growth of 0.4 percent and rebounding to a rate of 1.9 percent in 2014.
After years of debt crisis testing the euro zone`s capacity to hold together, OECD chief economist Pier Paolo Padoan said that risks to the economic outlook have finally begun to recede. However, he warned that the easing in the euro zone`s debt crisis may lead to reform fatigue. "As far as Europe is considered, we are concerned that complacency could set in," Padoan told Reuters. "That is a new risk that is coming up in Europe.
" Unlike the United States in the 2008-09 financial crisis, the euro zone still needed to tackle problems in its financial sector holding back the flow of credit, he said. Lifting its estimate for Japan, the OECD said that the central bank`s pledge to ramp up its monetary stimulus aggressively would help its economy grow 1.6 percent this year. The OECD took a more pessimistic view on China, forecasting that its economy would grow 7.8 percent this year, down from a previous estimate of 8.5 percent. With economies in most countries still in recovery mode, the OECD said central banks should keep monetary policies easy while the European Central Bank should even dramatically step up its efforts to get credit flowing to the economy.
The OECD called on the ECB to make banks pay for holding deposits with it and urged it to buy assets such as securitized loans from credit-starved small and medium-sized firms, two options ECB policymakers say they are currently considering. In the case of the U. S. Federal Reserve, the OECD said it may soon be justified to begin curbing its purchases of government bonds and mortgage-backed securities. However, it warned that a slower pace of purchases would have to be carefully flagged to markets in order to avoid an abrupt sell-off by other investors that might cause yields to spike dangerously higher. The OECD not only gave its blessing to the Bank of Japan`s dramatic increase in monetary surplus but said further moves could be used to boost the economy. It noted improvement in Britain`s pace of fiscal consolidation in both 2013 and 2014, but repeated the concern mentioned by the International Monetary Fund last week that a Help to Buy program might end up pushing house prices up. 30.04.2013 19:22 World Economy Review - April 2013 The International Monetary Fund warned that an "uneven recovery is also a dangerous one" for the global economy as it again downgraded its growth forecasts for 2013, while holding out the prospect of relief late in the year.
In its twice-yearly World Economic Outlook, the fund outlined high medium-term risks stemming from doubts about the eurozone`s ability to claw its way out of its crisis, and the ability of the US and Japan to cut public sector deficits and debt. But the IMF recognized that short-term perils had abated as financial markets approved of the eurozone`s crisis management last year and the US authorities` willingness to come to arrangements to limit automatic and rapid fiscal tightening under sequestration. The IMF believes the world economy is running at three speeds, with emerging market and developing economies still strong, but the US doing much better than the eurozone among advanced economies. Reflecting this nuanced view of the global economy, the IMF revised down its 2013 global growth forecast 0.2 percentage points to 3.3 per cent and kept the 2014 forecast constant at 4 per cent. The downward revision was shared among emerging and advanced economies, with the exception of Japan, where the IMF became markedly more optimistic following the strenuous efforts of Tokyo to defeat deflation through its revolution on monetary policy.
The IMF expects the US to grow 1.9 per cent this year and 3 per cent next, while the eurozone will contract 0.3 per cent in 2013 and grow only 1.1 per cent in 2014. The downgrades to 2013 growth, however, were almost entirely the result of bad figures for the end of last year and the fund was optimistic that a stronger recovery was now in train. While it said the recovery would be bumpy, the IMF said "global economic prospects have improved again", adding "activity is expected to gradually accelerate starting in the second half of 2013". Leading the global recovery are emerging economies, the IMF said. Even though the annual rate of Chinese economic growth slowed to 7.7 per cent in the first quarter of 2013, the fund expects the world`s second-largest economy to achieve 8 per cent growth in 2013 and 8.2 per cent in 2014, both better than 2012, although significantly slower than what China achieved for much of the past decade.
And in many of the poorest developing countries, the prospects were better than they had been in China and the large emerging economies when they had similarly low levels of development. "The prospects of many of today`s dynamic low-income countries appear stronger than those of their peers during the 1960s and 1970s," the WEO said. Hampered by divergences in growth rates around the world, the fund was pleased that it saw global trade imbalances continuing to moderate, not solely because demand in countries with high rates of imports were weak. This improvement in global imbalances was reflected in a softening of its concern about currencies. It said the US dollar and the euro were "moderately overvalued and the renminbi moderately undervalued". It had no concerns about Japanese monetary policy pushing the yen down too far, saying that "complaints about competitive exchange rate depreciations appear overblown". Mr. Blanchard added that regarding Japanese monetary policy, "there was a need for a dramatic change … and Japan`s doing this". While it said there was "no silver bullet" that could simultaneously solve problems of deficient demand and high public debt in any country, it recommended the US and Japan work harder to sort out their medium-term budget deficits.
In the eurozone, it urged countries with "fiscal space", code for Germany, to ease further and it called on Britain to "consider" less austerity.